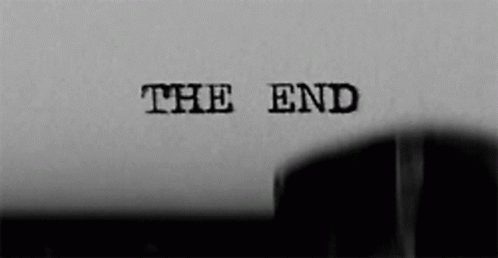 I finished. Well, kinda…
I finished the manuscript to my novel late last year. It's a book I have touched on and off for about ten years. Yep, an entire decade. I even wrote and published other books during that time. So why did it take so long?
I like to say it wasn't the book I was supposed to write at the time. Like a book you are reading, I firmly believe the book chooses you. I had a good concept for a story. I just didn't know the characters well enough for me to write it.
Like all books, this one took many shapes and forms over time. I vaguely remember the original plotline. Though, when I first started writing it my lead character was male. I changed him to a female several years later and started over, only to abandon it again at some point.
Then, in Fall 2018 I was working on a completely different book. In early 2019, I wrote myself into a corner with it and didn't know how it should end. I knew it was time to step away from it.  So, I went back and picked up this old manuscript and said, "This is it. Let's finish it."  I created a new narrator, started over, and here we are.
I write very slow because of limited time.  I have 30 minutes every morning before work that I religiously devote just to writing. I have more time on the weekends, and I write best in the morning then too. Some mornings I might only pound out a few sentences. Some times its pages. I don't really set a word or page goal anymore. My goal is to just write every day. Even if I just write one sentence, at least I wrote!
After I finally finished the manuscript, I printed it out to edit. I do this so I can step away from the computer. It's nice to see my book in hand and experience it somewhat like an actual reader.  Getting away from the computer also eliminates distractions. I'm happy to say I finished my final edit yesterday!
So now what?
As with previous books I self-published, normally by now I'd be formatting it for e-book conversion and picking out artwork for a book cover.  Not this time. I've never tried to get representation from a literary agent before, so I've decided to do that this time. Yep, writing query letters, sending sample pages, and waiting for weeks or months for responses. That's what's next for me.
To make myself feel good about the process, I even submitted a proposal to one agent yesterday. They had an online submission form which made it super easy. Most agents accept queries via a website or email these days so hopefully, I won't have to invest in envelopes and stamps.
With query letters comes rejections, or no responses at all. But I'm going to give it a try this year. And in the meantime of waiting?  I'm going to work on writing something else.
I don't know yet what it will be. A new idea? An old work in progress? We'll see what this year has in store for me.